截止日期:

2018年1月20日




(延期至 2018年4月20日)

录用通知:

投稿后20-40天

论文出版:

收到最终稿后15-20天

会议日期:

2018年5月29-31日
会议接受英文和中文文章

huiyi123公众号

huiyi123微信客服
农林生物质转化及生物燃料和生物基产品生产学术研讨会
Symposium on Conversion of Agricultural and Forest Biomass for Production of Biofuels and Bio-based Products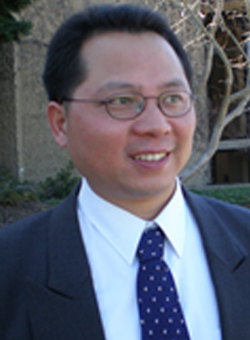 Chair: Dr. Wensheng Qin, Professor
Department of Biology, Lakehead University, Canada
Biography: Wensheng Qin received his BSc and MSc in Agriculture and Biotechnology from Zhejiang University in China. He earned his Ph. D in Molecular Biology and Biotechnology in 2005 from Queen's University in Canada. He further received postdoctoral training at Stanford University in USA in Biochemistry and Biotechnology. During his studies, he was awarded multiple fellowships and scholarships such as NSERC Fellowship and Ontario Graduate Scholarship. Apart from the aforementioned studies, he worked in several other institutions including University of Toronto and University of Waterloo in Canada, Kansas State University and Yale University in USA, National Polytechnic Institute of Mexico. Qin has published 112 peer-reviewed papers and 9 book chapters. He has extensive research experience and holds expertise in the fields of Biorefining, Biofuels, Microbial Engineering, Molecular Biology and Biochemistry. Currently, Qin is a professor at Lakehead University in Canada and leading an active research group consisting of Ph. D and Master's students, technical and postdoctoral research associates.
Vice Chairs:
Professor Junyou Shi (时君友): Beihua University, China
Professor Jianwei Mao (毛建卫): Zhejiang University of Science and Technology, China
Professor Erzheng Su(苏二正): Nanjing Forestry University, China
Introduction of the Symposium:
Symposium on Conversion of Agricultural and Forest Biomass for Production of Biofuels and Bio-based Products is an important branch in academic research and biorefining industry. In this regard, the symposium aims to promote the communication between scholars in the related fields. The symposium will be held on May 29-31, 2018 in Hangzhou, China, under the conference "2018 3rd International Conference on Biology and Life Sciences".
Topics related to this Symposium:
Abstracts are being accepted in this symposium include but not limited to the following topics:
[1] Biomass Feedstocks:
Enhanced practices for feedstock production and harvesting of biomass feedstock
Manipulation of Feedstocks for Conversion
Analytical Methodologies for Feedstock Characterization
[2] Pretreatment of Biomass and Fractionation of Bioconversion:
Physical, Chemical, and Mechanical Pretreatments
Biological Pretreatment
Combination of Two or Multiple Pretreatments
Integrated Thermal Biorefinery
[3] Enzymatic Hydrolysis:
Enzymatic Cellulose, Hemicellulose, Lignin Deconstruction
Oxidative Enzymes for Plant Cell Wall Deconstruction
Enzyme Engineering for Improving Enzyme Activity and Stability
Novel Techniques for Biomass Depolymerizing Enzymes
[4] Microbial Technology for Bioprocess and Biorefining:
Algal Production and Lipids Extraction
New Biocatalyst Development for Biofuels and Chemicals Production
Microbial Engineering for Consolidated Bioprocessing and Biomass Utilization
Microbial Metabolic Pathway Engineering for Novel Microbial-based Products
© 2016-2018第三届生物与生命科学国际会议 版权所有