截止日期:

2018年1月20日




(延期至 2018年4月20日)

录用通知:

投稿后20-40天

论文出版:

收到最终稿后30-60天

会议日期:

2018年5月29-31日
会议接受英文和中文文章

huiyi123公众号

huiyi123微信客服
ICBLS2018演讲嘉宾信息如下: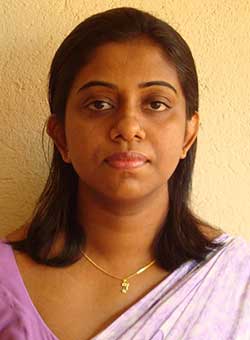 Dr. Anoja Priyadarshani Attanayke
Department of Biochemistry, Faculty of Medicine, University of Ruhuna, Sri Lanka
Biography: Dr. Anoja Priyadarshani Attanayke has been working as a Senior Lecturer in the Department of Biochemistry, Faculty of Medicine, University of Ruhuna, Sri Lanka. Her research interests are bioactivity studies of natural products, antidiabetic and nephroprotective mechanisms of natural products in vivo; beta cell regenerative effects of natural products in animal models and in cell cultures, discovery of acetylcholine esterase inhibitors targeting the management of Alzheimer's disease. She is an author of research articles, reviews in a number of SCI journals and presented short papers in local and international scientific force. Further she is a recipient of research awards, competitive research grants, travel grants and serve as a principal investigator, co-investigator of collaborative research projects, supervisor of post graduate research work, editorial member in refereed journals etc.
Topic: The Promise of Natural Products Targeting Pancreatic Beta Cells in the Therapy of Diabetes
Abstract: Diabetes mellitus is considered as one of the emerging global health problems. However, this growing burden of disease has not been met with a comparable expansion in therapeutic options. The appreciation of the pancreatic β-cell as a central player in the pathogenesis of both type 1 and type 2 diabetes has renewed a main focus in the present era. Ways to prevent β-cell degeneration, stimulate the endogenous regeneration/proliferation of β-cells is certainly a worthwhile therapeutic goal that would substantially ameliorate diabetes and lessen its complications. However, natural products, either as plant extracts or their bioactive compounds are attractive promising drug candidates targeting pancreatic beta cells in the therapy of diabetes. Many of the natural herbal extracts as Spondias pinnata (Linn. f.), Coccinia grandis (L.) Voigt, Gmelina arborea Roxb etc., possess significant β-cell regeneration in vivo. In addition, quercertin, resveratrol, catechin, caffeic acid, conophylline, berberine, cucurmin exert therapeutic effects on beta cells thereby preserve beta cell functions. It is shown that β-cells are able regenerate through the replication of pre-existing beta cells or neogenesis from stem cells and progenitor cells inside or outside the islets In conclusion, natural products exert effects on insulin secretion, as well as on beta-cell apoptosis, and on modulation of beta cell proliferation. The mechanisms of action might involve mainly their antioxidant properties, although other pathways might also be involved.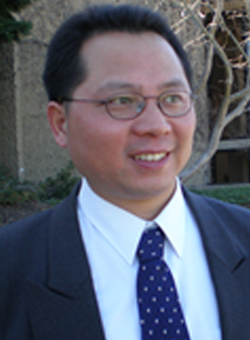 Dr. Wensheng Qin, Professor
Department of Biology, Lakehead University, Canada
Biography: Dr. Wensheng Qin received his BSc and MSc in Agriculture and Biotechnology from Zhejiang University in China. He earned his Ph.D in Molecular Biology and Biotechnology in 2005 from Queen's University in Canada. He further received postdoctoral training at Stanford University in USA in Biochemistry and Biotechnology. During his studies, he was awarded multiple fellowships and scholarships such as NSERC Fellowship and Ontario Graduate Scholarship. Apart from the aforementioned studies, he worked in several other institutions including University of Toronto and University of Waterloo in Canada, Kansas State University and Yale University in USA, National Polytechnic Institute of Mexico. Qin has published 112 peer-reviewed papers and 9 book chapters. He has extensive research experience and holds expertise in the fields of Biorefining, Biofuels, Microbial Engineering, Molecular Biology and Biochemistry. Currently, Qin is a professor at Lakehead University in Canada and leading an active research group consisting of Ph.D and Master's students, technical and postdoctoral research associates. For more information, please click http://flash.lakeheadu.ca/~wqin/.
Topic: Biotechnology for Biofuels, Bioproducts and Bioremediation
Abstract: The talk will present an overview of applications of biotechnology in biofuels, bioproducts and bioremediation, and then will focus on "Bioconversion of Crude Glycerol to Biofuels and Value-added Bioproducts".
Bioconversion of Crude Glycerol to Biofuels and Value-added Bioproducts: The recent booming of biodiesel industry all over the world generates a large amount (10% v/v) of crude glycerol, creating an oversupply problem. A novel co-culture was constructed using two newly isolated novel strains Klebsiella pneumoniae SRP2 and K. variicola SRP3, capable of simultaneously converting crude glycerol to 2,3-BD (2,3-butanediol) with yielding 0.73g/g. However, an EMS mutant strain K. pneumoniae SRM2 obtained from SRP2 and an adapted mutant strain K. variicola SW3 developed from SRP3 could rapidly convert glycerol aerobically to 2,3-BD, yielding 77.5 g/L (0.66 g/g) and 82.5 g/L (0.62 g/g) respectively using pure glycerol as a sole substrate. Moreover, K. variicola SW3 withstanding a high concentration (20%) of biodiesel-derived crude glycerol able to tolerate growth inhibitory agents present in biodiesel-derived raw glycerol, capable of efficiently converting biodiesel-derived raw glycerol with yielding 64.9 g/L (0.63 g/g) of 2,3-BD. Moreover, eight important genes of SW3 involved in glycerol metabolisms were identified, and glycerol boosted the expressions significantly of these genes dhaD (glycerol dehydrogenase), budB (acetolactate synthatase and budC (acetoin reductase), led to a markedly boosted 2,3-BD production. The glycerol dehydrogenase (GDH) activity was over-expressed (38.9-fold) in E. coli BL21(DE3)pLys, showed 84.0-fold increased expression of dhaD, and an increase of 2.4-fold in yield of 2,3-BD. Therefore, this bioconversion of crude glycerol to 2,3-BD, a value-added green product with potential industrial applications as a liquid fuel or fuel additive would represent a remarkable alternative to add value to the biodiesel production helping biodiesel industries development.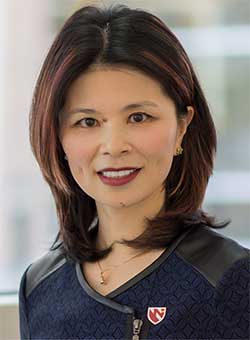 Dr. Wanfen Xiong, Associate Professor
Department of Surgery, University of Nebraska Medical Center, USA
Biography: Dr. Wanfen Xiong is an associate professor at the University of Nebraska Medical Center. She received her Ph.D. in biochemistry and molecular biology. Since she completed her postdoctoral training at Stanford University in 1999, she has worked to understand the etiology and mechanisms of aortic aneurysms. Through the study of a murine Marfan syndrome (MFS) model, she has shown that smooth muscle cells (SMCs) switched prematurely to a more mature contractile phenotype at postnatal day 7 in MFS mice. Her research interests are to determine the molecular mechanisms of abnormal SMC phenotypic switching and its role in aneurysm formation in MFS.
Topic: Aortic Aneurysm in Marfan Syndrome
Abstract: Thoracic aortic aneurysms are life-threatening complications of Marfan syndrome (MFS). Here we investigated whether an altered aortic SMC phenotype plays a role in aneurysm formation in MFS. We describe previously unrecognized concordant findings in the aortas of a murine model of MFS, mgR, during early development. We demonstrated that at postnatal day (PD) 7, there is elastic fiber fragmentation/disorganization and increased levels of MMP-2 and MMP-9. Compared to wild type littermates, aortic SMCs in mgR mice express higher levels of contractile proteins suggesting a switch to a more mature contractile phenotype. In addition, tropoelastin levels and SMC proliferation are decreased in mgR mice. Krüppel-like factor 4 (KLF4), a regulator of SMC phenotype, is decreased in aortic tissue of mgR mice. This study indicates that an early phenotypic switch appears to be associated with initiation of important metabolic changes in SMCs that contribute to subsequent pathology in MFS.
© 2016-2018第三届生物与生命科学国际会议 版权所有