Important Dates

Submission:

Extended to Apr. 22, 2019

Conference:

May 29-31, 2019

Notification:

20-40 days after the submission

Publication:

15-20 days after the final edition
Contact Information

Email:

huiyi123net_may01@126.com

Cell Phone:

021-51098086

Telephone:

0086-18101720867

QQ:

2934920393
The information about the Keynote Speakers of ICBLS2019 is as follows, which will be updated regularly.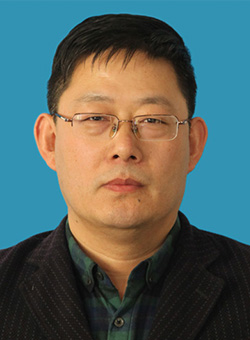 Dr. Ming-Zhong Sun, Professor
Dr. Ming-Zhong Sun, Professor
Department of Biotechnology, College of Basic Medicinal Sciences, Dalian Medical University, China
Biography: Dr. Ming-Zhong Sun received his bachelor degree from Liaocheng University in 1994, master and PhD from Changchun Institute of Applied Chemistry in 1996 and 1999, respectively. During 2000 and 2007, he conducted scientific research as postdoctor and research associate in IBS/CEA, France (2000-2001); Clark University, Worcester, USA; University of Massachusetts, Worcester, USA; Albert College of Medicine, Bronx, USA; Case Western Reserve University, Cleveland, USA (2001-2007) and a senior visiting scholar to the Oxford University, OX, UK (2010-2011). He has been a faculty member as a Full Professor at Dalian Medical University since 2007. Currently, he is a member of the academic committee of Dalian Medical University. His research interests focus on the molecular regulation mechanism and clinical association of CRK and annexin family proteins in cancers (specifically HCC, RCC and CML) and on the biochemical characterization, biological and clinical application of snake venom enzymes. His study has received 10 governmental funds. He has published 130 research articles with 75 in English in peer-reviewed journals. He has trained 30 master and doctoral students who are successful in their academic and industrial careers.
Topic: Exploratory Study on the Promoting Function with Underlying Regulation Mechanism of CRKL in HCC, ccRCC and CML
Abstract: Since 2006, we started the study on CRKL (v-crk sarcoma virus CT10 oncogene homologue (avian)-like), a member of CRK adapter protein family, more specifically in HCC, ccRCC and CML. First, by using the combination of gene chip and proteomic approaches using a pair of murine syngenetic hepatocarcinoma ascites cell lines, Hca-P and Hca-F, with lymph node metastasis rate of ~25% and 75%. Then, the influence and signaling transduction mechanism of CRKL deregulation on the in vitro and in vivo carcinogenesis and chemosensitivity of Hca-P and or Hca-F cells were systematically investigated. Later, we found that the overexpression of CRKL promoted the clinical development and progression of HCC, ccRCC and CML patients. CRKL overexpression were positively correlated to the advances of TNM stages of HCC and ccRCC, and the Fuhrman grade of ccRCC. CRKL expression level was apparently reversed in the specimens from CML patients after complete remission following treatment. Except for its association with Raf/MEK/ERK and EMT pathways, we also linked CRKL with miR-200c family that negatively correlated with CRKL by binding its 3'-UTR domain, and with long chain non-coding RNA (NONHSAT119766) and miR-124 by forming ceRNA regulation mechanism. Conclusively, CRKL plays important roles in carcinogenesis and malignancy. Its application in the diagnosis, treatment and prognosis in related types of cancers deserves more attention.