Important Dates

Conference:

Nov. 26-28, 2021

Submission:

Extended to Oct. 28, 2021

Notification:

20-40 days after the submission

Publication:

7-10 days after the final edition
More Conferences
Contact Information

Email:

conference123net@126.com

Cell Phone:

0086-18101720867

Telephone:

021-51098086

WeChat:

18101720867
Keynote Speakers
The information about the Keynote Speakers of ICBLS2021 is as follows, which will be updated regularly.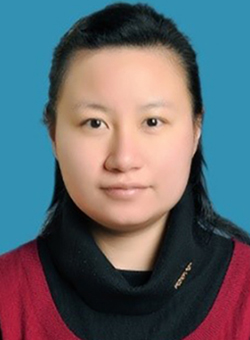 Dr. Qing Du, Lecturer
College of Life Science and Technology, Huazhong University of Science and Technology, Wuhan, China
Biography: Dr. Qing Du received her BS degree in 2005 from Wuhan University, MS degree in 2008 from Changchun Institute of Applied Chemistry, and PhD degree in 2013 from University of Rochester. In 2015, she worked as a postdoctoral fellow at Huazhong University of Science and Technology. She then joined Huazhong University of Science and Technology as an assistant research fellow in 2020. Her group studies nano-oncology and smart nanomedicines.
Topic: Preparation of Multifunctional Calcium Alginate Microspheres by a One-step Electrospray Method for Chemoembolization
Abstract: Embolic agents with narrow size distribution and wide scale range are highly required in transarterial chemoembolization. In this study, a one-step electrospray technique has been developed for the preparation of nano-in-micron multifunctional embolic microspheres. Monodisperse calcium alginate (CaAlg) microspheres with a particle size range of 180 to 1000 μm were fabricated for the embolization. Nanoparticles, such as tantalum, BaSO4 and Fe3O4, were incorporated into the microspheres to realize the medical image diagnoses. Doxorubicin hydrochloride was bonded to CaAlg microspheres to prepare drug-eluting beads for the chemotherapy. They were evaluated for the ability of chemotherapy by investigating the drug loading behavior, the encapsulation efficiency, the cytotoxicity, in vitro and in vivo release under different experimental conditions. The cell viability and hemocompatibility assays indicated the CaAlg microspheres possessed excellent biocompatibility. DSA and histological studies demonstrated the microspheres exhibited good embolization efficacy. In vivo assessment showed that the microspheres had long-term X-ray / NMR imaging capability. They could not only display their own location and distribution precisely in real time during the operation of transcatheter arterial embolization, but also carry out noninvasive examination after operations. These results suggest that the "3-in-1" microspheres combined with embolization, chemotherapy and image diagnoses can be envisioned in the treatment of advanced hepatocellular carcinoma.