The information about the Keynote Speakers of ICBLS2016 is as follows, which will be updated regularly.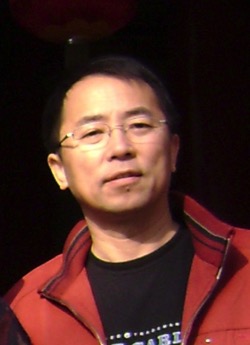 Dr. Zhongmin Dong, Professor
Department of Biology, Saint Mary's University, Canada
Biography: Dr. Zhongmin Dong is a full professor of Biology at Saint Mary's University. Previously he has been a postdoctoral fellow at Queen's University, and Visiting Scientist at the Leiden University, and the Australian National University. Research area is plant physiology, with an emphasis on plant-microbe interactions. Throughout his research career, work on biological nitrogen fixation has been a consistent theme, beginning with his Ph. D. research project on a symbiosis of sugarcane with diazotrophicus bacteria. His research set the foundation of hydrogen fertilization theory that hydrogen gas released by legume nodules increases the soil fertility. He has been the invited speaker for the International Horticultural Congress in Toronto, Root and Soil Biology Workshop in Canberra, International Congress on Nitrogen Fixation in Beijing, Farmtech Conference in Edmonton, and many universities and research institutions.
Topic: H2 Fertilization: Is this the Benefit of Crop Rotation?
Abstract: There is a well-known benefit of legume rotation in the yield of cereal grains. However, only about 20% of this rotation benefit can be attributed to legume N2 fixation and the related enhancement of soil nutrient status. Our studies suggest that a significant part of the crop rotation benefit may be coupled to changes in soil microbial populations associated with the exudations or emissions from legume roots and nodules. For example, most temperate legume nodules release to the soil large amounts of H2 (up to 7000 L H2 /ha/day) that stimulates the growth of H2-oxidizing microbes within the rhizosphere. The results indicate that the activity of soybean roots exerted significant effects on the rhizobacterial community structure causing a significant increase in soil fertility, enhancing the growth of legumes and non-legumes alike. Also, strains of H2 oxidizing microbes isolated from treated soils have plant growth promoting properties. These discoveries could help to account for the beneficial effects of legumes used in rotations and intercropping with cereals and other crops.